The Vile Nativity
Edit
A six-player group dungeon for maximum level players. There are seven encounters in all; two of them optional.
"From the long-forgotten library where the Atlantean scholars once studied, to the treasury room where the wealth of Atlantis, was locked away, a dungeon rich in lore and storytelling. Those who seek it could perhaps even learn snippets of the Atlantean language for themselves, unlocking even more clues into the history of the fall of Atlantis. Expect to experience everything from dodging explosions to working with unexpected allies; gargantuan foes to cryptic Atlantean riddles. It's really a cool game-play experience that matches the location perfectly."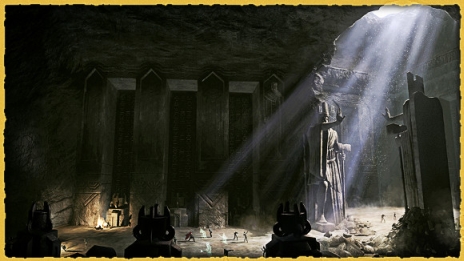 Ad blocker interference detected!
Wikia is a free-to-use site that makes money from advertising. We have a modified experience for viewers using ad blockers

Wikia is not accessible if you've made further modifications. Remove the custom ad blocker rule(s) and the page will load as expected.