Kang-Zai (Pet)
Edit
The Kang-Zai Pet is obtained from the
Scarlet Circle
Faction.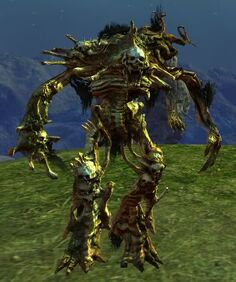 Prerequisites: Rank 4 in the Scarlet Circle
Cost: 800 Marks of Acclaim, 30g + 50s
30s duration
Has several different attack animations, each hitting for a set amount of crushing damage
Total damage output over the 30s is 1400 on average
Decently sized attack cone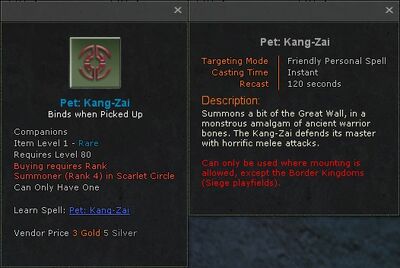 Ad blocker interference detected!
Wikia is a free-to-use site that makes money from advertising. We have a modified experience for viewers using ad blockers

Wikia is not accessible if you've made further modifications. Remove the custom ad blocker rule(s) and the page will load as expected.