Guild Information
Guild name
Pyran (EU)
Website
http://www.pyran.co.uk
Forums
as above
Timezone
GMT
Language
English
Server Type
PvP
General Information
Edit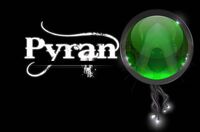 Guild Name: Pyran
Guild Website: http://www.pyran.co.uk
Guild Forums: As above
IRC: None
Main Time Zone: GMT
Guild Leader: Sozzals
Guild Recruiter: Sozzals/Any Guildie
Guild category Hardcore PvP
Roleplay: Not actively RPing, although not condoned
Voice: Ventrilo
Recruiting members status: Open for talented PvPers, aged 21+
Server type:PvP
Platform: PC Only
Age:21+
Server: Battlescar
About us
Edit
Pyran is a longstanding guild of friends who've played MMO's together for many years.
We've players from SWG, DaoC, WoW, Fury. We've ran some of the best premades EU has to offer and have a wealth in PvP battlground, arena and tactical experience.
Requirements -Ventrilo and Microphone -Experienced PvPer -Sense of Humour -Preferably aged 21+, other exceptional applications may be considered -Fluent in the English Language both listening and speaking
What we can offer
-Pyran will run more like a PvP team than a guild so the traditional structures of GMs, officers and minions won't apply. We value everyones opinion and experience. -All major decisions will be taken by the Team as a whole. -Security, maturity, fun, experience, friendship, respect. -We fight together, we die together.
-->

This article is a Guild Information page.

The contents herein are entirely player made and in no way represent official Age of Conan history or occurrences which are accurate for all realms. The characters and events listed are of an independent nature and applied for roleplaying, fictional, speculative, or opinions from a limited playerbase only.