Guild Information
Guild name
For Our Lord King Satan

Language
English
Server Type
PvP
Realm Name
Deathwhisper
General InformationEdit
Guild Tag: FOLKS
Guild Website: Link
Guild Forums: Link
Guild Leader: phiktion
Chat Messenger: XFIRE Download
Voice App: Ventrilo Download
About Us: You can find us on the PvP realm Deathwhisper, we are always looking for new members to join us, and would love to have you apart of our team. We strive to constantly improve our guild, as well as help out newer players, and will always try to have a fun time playing together!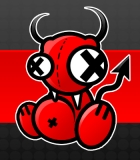 To join all we require is that you are active, mature, use XFIRE & Ventrilo, please feel free to contact anyone in the guild on XFIRE about joining!!
This article is a Guild Information page.

The contents herein are entirely player made and in no way represent official Age of Conan history or occurrences which are accurate for all realms. The characters and events listed are of an independent nature and applied for roleplaying, fictional, speculative, or opinions from a limited playerbase only.

SHitt...? FUCKAS:DJASKDLJ
Ad blocker interference detected!
Wikia is a free-to-use site that makes money from advertising. We have a modified experience for viewers using ad blockers

Wikia is not accessible if you've made further modifications. Remove the custom ad blocker rule(s) and the page will load as expected.