General Information
Edit
Guild Name: EMPIRE
Guild Website: http://www.empireworlds.com
Guild Forums: http://www.empireworlds.com/empirica
IRC:
Main Time Zone: US
Guild Leader: Zstroyer and Nak
Guild Recruiter: Everyone has the potential to recruit.
Guild category (PvE, PvP, Raid, Other): PvE, PvP, Raid, RP, Social, Craft.
Roleplay: Affirmative
Voice: Ventrillo. Information for members only.
Recruiting members status: Open Recruitment.
Server type: RP-PVP or PVP
Platform: Initially PC - Xbox 360 when it's released.
Age: All ages welcome. Immaturity is not.
About us
Edit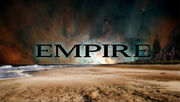 "Sons and Daughters of Empire, forget it not! There are such things as love, honor and the soul of a person, which cannot be bought with a price, nor die with death" - unknown
Empire <EMP> is a multi-gaming RP-PVP community. Our desires, in whatever world (game) it may be, is to provide a fun, exciting, and immersive player community through the quality of the guild and our members. Our doors are always open to positive individuals who would like to contribute and make this extended family a part of their own.
Long Long ago in a galaxy far far away, there existed a rather large player community, roughly 300 members strong. This tight knit network of friends and family were known simply as, Crossbones; and in 2002, Crossbones exploded onto the MMORPG scene as a highly recognized entity of Star Wars Galaxies (TM), significantly regimented and lore-driven. As with all great beginnings, there is a more meager commencement, dating back sometime further...
For the full story, please refer to our History section on the main site.
Battlegroup system
Edit
Imagine Empire as a large army in service of some unnamed entity of online gamers. When an army gets large enough, as is the case in most countries around the world, the army will be organized and structured into groups like regiments, battalions, and companies. Within them, armies break down even further into platoons, squads, and even fireteams.
Armies are the inspiration behind this Battlegroup System. Initially, we're going to start with two (2) Battlegroups (our way of saying a regiment) - Alpha and Omega are their current names (additional names will follow suit with the Greek alphabets).
This current system has more freedom to it than previous systems, allowing members to freely choose which Battlegroup they will be a part of - with the exception of recruited members, who will fall in with the Battlegroup that recruited them.
The Battlegroup system has roots set within our lore, providing a versatile storyline for members to RP with - and if RP isn't your thing, the new system is structured for additional advancement opportunities as well as presenting various benefits to ranks.
It's our hope that the Battlegroup System provides a level of uniqueness to guild structure and operations, as well as a fitting environment for a true RP-PVP styled community.
High Command - Battlegroup Marshal, Battlemaster Brigadier
Officers - Conservator, War Constable, Enforcer Elite
Enlisted - Battleguard, Sentry, Ensign, Agent, Cadet
Trial - Recruit
For more information on Ranks and advancement, please refer to the Field Guide to Empire on our main site.
Guild information
Edit
Rules
Be Respectful – Not only to fellow members, but to everyone that you meet. If you feel that you cannot get along with a person, do your best to simply avoid them.
Be Helpful – As a guild we must work together. We are only as strong as our weakest person. This also extends to matters outside of games. If someone needs your help, do your best to help them or refer them to someone who can.
Resourcefulness – Though we are a community, people will often need time to complete tasks on their own. Please do not make demands unto other members, especially when a task can be completed on your own.
Dedication – As a member of the community, you are the guild. Everyone has schedules and variations in styles of play, but we do encourage you to be involved with community/guild affairs at your best convenience. As well, the community forum is a good place to socialize and discuss topics related to and not related to the games we play.
Positive Attitude – A positive attitude is contagious, and this is something we want all our members to catch.
Citizenship - Members are the lifeblood of the community/guild and with quality members, we can ensure a positive gaming/socializing atmosphere for all. Joining Empire requires the posting of an introductory thread in the Wayfarer's Rest section of our Forums. Upon doing so, the new recruit will undergo a trial period before finally being accepted to the guild. For more information about our very unique governing system, please venture here.

Times of War - There is a 2 week in-game trial period for new members to complete, before they can officially consider themselves a part of the Empire. All approvals will be made by either the Emperor or Regent.

Times of Peace - The droning doldrums, or the calm before the storm; community citizenship is through a 1 month trial period in which the Emperor and Regent will monitor a recruit's posts and activity to determine if they are worthy of becoming a full member.
It should be noted that if a recruit's citizenship trial is cut short due to the release of the game, that recruit will begin the 2 week trial period in-game.

Slogan - A World Without Bounds
Colors - Black and Silver
Mascot - Wolf or The Dire Wolf

For additional information, please refer to the Charter section on our Main Site.
Sponsorship and partnership
Edit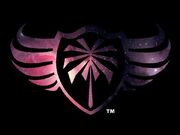 EMPIRE <EMP> is currently being sponsored by Avenger Studios LLC and an anonymous apparel company. Avenger Studios LLC is owned and operated by Zstroyer, who is the guild's founder and current leader.
The Sponsorship details include free graphics and video for advertisement and entertainment. The sponsoring companies also provide various awards/prizes that are used for guild contests/events and also rewards for various things like advancement.
Contributions
Edit
Zstroyer, guild leader of EMPIRE <EMP> is responsible for creating the Age of Conan Fanspace "aka: The Unofficial Official AoC Fanspace".
The Myspace Fanspace was stickied on the main AoC Forums and is currently the only Myspace site on that list.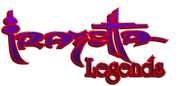 The AoC Fanspace community is over 300 members strong - with numerous guild affiliates. Age of Conan Fans has also recently partnered with Frazetta Legends and Eduardo Verde, renown jeweler for a future contest regarding the release of Age of Conan.
This article is a Guild Information page.

The contents herein are entirely player made and in no way represent official Age of Conan history or occurrences which are accurate for all realms. The characters and events listed are of an independent nature and applied for roleplaying, fictional, speculative, or opinions from a limited playerbase only.
Ad blocker interference detected!
Wikia is a free-to-use site that makes money from advertising. We have a modified experience for viewers using ad blockers

Wikia is not accessible if you've made further modifications. Remove the custom ad blocker rule(s) and the page will load as expected.