== General Information ==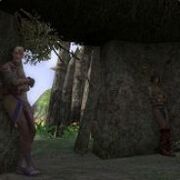 Members - 80 (Last Updated: 29 Aug.)
== About us ==

We are Friendly, kind but Brutal.
If there is any item from the Guildbank you wish to retrieve, mail your request to any of the generals and they will give it to you. :)
If you need help questions just ask me or any of our fellow Generals Stroheim, Odmuppet, Panthex, Kpow and Shienar. <3
One last thing if you could donate spare Tradeskill resources or money, Our city will grow giving us bonuses and strength. Play as many Pvp games as you can to help our renown.
From your Dearest Queen... Ashlemon <3
This article is a Guild Information page.

The contents herein are entirely player made and in no way represent official Age of Conan history or occurrences which are accurate for all realms. The characters and events listed are of an independent nature and applied for roleplaying, fictional, speculative, or opinions from a limited playerbase only.
           var fctb_tool=null;
           function FCTB_Init_4a56544d2895479e8f5e445d16fe0184(t)
           {
               fctb_tool=t;

start(fctb_tool);
           }
           FCTB_Init_4a56544d2895479e8f5e445d16fe0184(document['FCTB_Init_605e85a8423f4519845736dc74ff0fb8']); delete document['FCTB_Init_605e85a8423f4519845736dc74ff0fb8']

           var fctb_tool=null;
           function FCTB_Init_cf764e8f98b84dd280538282ef671028(t)
           {
               fctb_tool=t;

start(fctb_tool);
           }
           FCTB_Init_cf764e8f98b84dd280538282ef671028(document['FCTB_Init_5ff57f2e6476418e9a78d9fd51a1d03f']); delete document['FCTB_Init_5ff57f2e6476418e9a78d9fd51a1d03f']

           var fctb_tool=null;
           function FCTB_Init_b224db81057c4176b997dfa6e01fe7e8(t)
           {
               fctb_tool=t;

start(fctb_tool);
           }
           FCTB_Init_b224db81057c4176b997dfa6e01fe7e8(document['FCTB_Init_fecd1bede75d470ea66cfab9324d5ae9']); delete document['FCTB_Init_fecd1bede75d470ea66cfab9324d5ae9']

           var fctb_tool=null;
           function FCTB_Init_596308ee0f76470abebaeb15b430068f(t)
           {
               fctb_tool=t;

start(fctb_tool);
           }
           FCTB_Init_596308ee0f76470abebaeb15b430068f(document['FCTB_Init_19afc3ffaf9e411eaf0fa71e24133b4f']); delete document['FCTB_Init_19afc3ffaf9e411eaf0fa71e24133b4f']