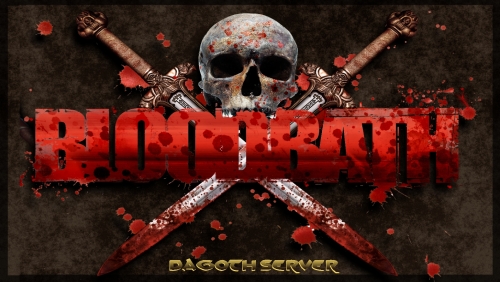 General Information
Edit
Guild Name: Bloodbath
Guild Website: http://www.bloodbath-aoc.com
Guild Forums: http://www.bloodbath-aoc.com
Main Time Zone: East Coast (USA)
Guild Leader: Convo
Guild Recruiters: Convo, Ceret, Norbster, Casy, Warscar
Guild category PvE:
Voice: Ventrilo
Recruiting members status: Currently Recruiting Levels 60+
Server type: PVE, PVP, Raiding
Platform: PC
Age: 18+ no exceptions.
About us
Edit
Bloodbath is a mature guild of like-minded players coming together for the purpose of having a good time, PvE raiding and PvP. Some of the members and all officers in Bloodbath were also officers or guild leaders in previous MMO games, and have the experience and knowledge it takes to help shape a successful guild. We want this guild to be a success in every aspect of Age of Conan.
Ad blocker interference detected!
Wikia is a free-to-use site that makes money from advertising. We have a modified experience for viewers using ad blockers

Wikia is not accessible if you've made further modifications. Remove the custom ad blocker rule(s) and the page will load as expected.