Ad blocker interference detected!
Wikia is a free-to-use site that makes money from advertising. We have a modified experience for viewers using ad blockers

Wikia is not accessible if you've made further modifications. Remove the custom ad blocker rule(s) and the page will load as expected.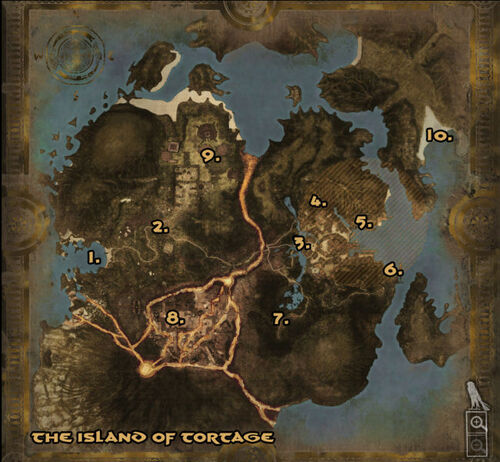 1. Tortage Beach
2. Acheronian Gate
3. Tortage City
4. Stone Quary
5. Tortage Underhalls
6. Tortage Harbor
7. Swamp of the Dead
8. The Volcano
9. Acheronian Temple
10. White Sands Isle
Your first steps in Tortage: A step-by-step guide
Edit
This is a great guide giving step-by-step instructions, with pictures, on what to do first starting out on Tortage.
Tortage Media Videos
Edit
Tortage Video